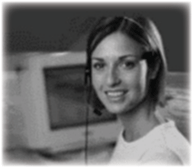 Warranty & Repair Procedures
Register Warranty Information
Repair Form pdf

(needed for all repairs)
All Zodi products purchased from Zodi or Zodi authorized resellers are covered by a Limited Warranty for 90 days from date of purchase to original buyer for defects in materials and workmanship. This warranty does not cover any damage due to abuse, normal wear and tear, neglect, acts of nature, damage resulting from improper use, or for any component excluded from this Limited Warranty as described below. Warranty is void if purchased from a non-authorized Zodi reseller. Shipping is not included in warranty. Customer is responsible for shipping to and from Zodi.

Any product found to be defective within 90 days of purchase will be repaired or replaced at Zodi's discretion to the original buyer providing your product was registered with Zodi within 10 days of purchase and copy of receipt is included with product when returned to factory for repair.

Due to the harsh and uncontrolled environment that our products may be used, we have a "Limited Warranty" on Zodi products. Our goal is to always make sure our customers are 100% satisfied.

Zodi extent of Limited Warranty and liability is limited to repair or replacement of defective Zodi product only.
Items not covered by this Limited Warranty are:
• Any electronic component
• 6 volt pumps
• 12 volt pumps
• Push button ignition
• Electric ignitors
• Cracks or failures in hard case
• Punctures or tears in any fabric
• Zippers on any bag or case
• Leaks in hard case or soft case
• Cosmetic changes including rust
• Heat discoloration or blistering on paint or silk screen
• Cracks or breaks in fiberglass poles
• Side release buckles
• Freeze damage to copper coil
• Heat damage to copper coil
• Tires on Pro carts
• Any product used in commercial applications
• Any product used by military or industrial
• Any product used in war
• Any product that has been altered or modified
In the event your product was never registered or is outside the warranty period or damage has been determined not to be a Zodi defect, or defective component is excluded from the Zodi limited warranty, or you do not have a copy of the sales receipt, you are able to have your Zodi product serviced and repaired at reduced good faith rates listed below. Return shipping outside 48 states billed at actual charges. Defective part may need to be returned to Zodi, at Zodi's discretion, when ordering from this warranty discounted price list.
| | |
| --- | --- |
| Repair Fee | |
| • Replacement hard or soft case | $14.95 plus shipping & handling |
| • Piezo Push Button Ignition | no replacement available |
| • Replacement fiberglass poles | $24.95 per set plus shipping & handling |
| • All other repairs | $40 / hour plus materials plus shipping charges |
| • All Pro repairs | $40 / hour plus materials plus shipping charges |
Procedure for Returning Your Product to Zodi for Repair
Before returning your product to Zodi for repair please contact Zodi at 800-589-2849 for return authorization number. Many issues can be resolved without returning the product.
New Zodi products found to be defective and within the limits of the Limited Warranty will be repaired or replaced at no charge. All other repairs will be charged per the schedule above, and if defect is not listed above, Zodi will contact you with estimated charges and for approval to repair your system before any work is completed. Zodi will need your credit card number before non-covered repairs can be made. All repairs are made within 5 days of product being received at Zodi with the exception of Haz-Mat and Military products which are repaired within 24 hours.
All returns to Zodi for repair or replacement or refund must be returned to Zodi with postage paid. Collect shipments will be refused. Payment for return shipment to customers will be assessed to cover shipping and handling back to customer.
All repairs are made within 5 days of product being received at Zodi.
Print and complete the repair form pdf bellow. Return this form with your product.
Zodi will refund your purchase in full minus shipping if purchased directly from Zodi within 30 days for the return of any NEW Zodi product that is UNUSED and UNDAMAGED and in original packaging. Refund will be for full amount paid minus shipping (both directions) and minus a flat restocking fee of 15%. Call Zodi at 800-589-2849 for Refund Authorization Number. Zodi will need Zodi invoice number and the credit card used to purchased the product to process the refund. Refunds are made to credit cards only and only after item has been received at Zodi. We suggest you insure all returns as Zodi will only make refunds to items in NEW and UNDAMAGED condition. Refunds are rare and are usually due to customer not reading product descriptions thinking our products are powered by 120 volt instead of propane.

Refunds are limited to original buyer only. The customer is responsible for return shipping charges to our warehouse. Returned merchandise must arrive no later than 30 days after issuance of a Return Authorization Number. The Return Authorization Number must be clearly noted on outside of box. You must send package with SIGNATURE REQUIRED so you have confirmation Zodi received your package.

Please send your product and copy of sales receipt to:
Zodi
Attn: Returns Department
RA # ________________
6980 South 400 West
Midvale Utah 84047

Used products cannot be returned for refunds but can be exchanged for other purchases within 30 days of purchase.
Important - Please register your Zodi product within 10 days of purchase or warranty may be void. Click on Register Warranty Information button below.

For repair please read Zodi Limited Warranty below first. Repair procedures are located after the limited warranty information.

Zodi Warranty is LIMITED. Some items are NOT covered by warranty.